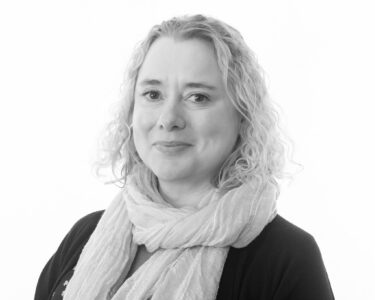 Ruth Tomkin Munro
Transaction Reporting Analyst
Professionally
Ruth joined the company in 2006 after spending 9 years in an administration role. From this and her time in healthcare she brings with her diligence, calmness and an ability to work well under pressure.
These skills are key in her current role of managing the day to day transactions within client accounts on our provider platforms – be it contributions, withdrawals, trades or protection applications. She has great attention to detail and can look at scenarios from different perspectives, considering all outcomes in everything she does.
Her role can be quite challenging, but she finds a lot of satisfaction in having done a difficult job well. She is keen to promote staff wellbeing as well as grow and consolidate the firms 'green' credentials.
CII Level 3 Certificate in Financial Services (General Route)
Working towards a Diploma in Financial Planning
Personally
Ruth is not one for lounging by the pool and instead wants to get out there and explore. She is passionate about nature and preserving it for future generations and is often involved in local litter picks on the beach and around where she lives.
She has run three marathons for various charities over the years, with her proudest moment being running her first one alone where she wanted to prove she could do it, and she did!
Tackling Ben Nevis is next on her list.
Ruth in the spotlight
My typical workday starts with:
An early morning beach walk with the dog.
On an ideal weekend:
I can be found enjoying a pub lunch after a long walk somewhere beautiful.
My colleagues would describe me as:
Helpful, knowledgeable and a purveyor of cakes.
Contact us
Get in touch today to discover how we may be able to assist you.