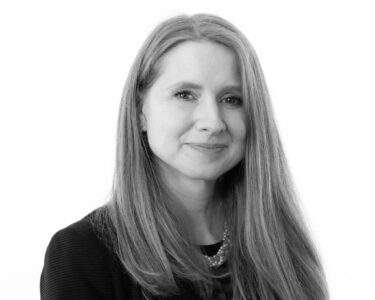 Ruth Dolan
Financial Planning Director & Head of Legal Relationships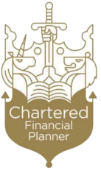 Professionally
Ruth is highly experienced, having joined the financial services industry in 1996, qualifying as a Chartered Financial Planner, providing high quality financial advice since 2004.
In addition to providing advice in a range of areas such as taxation, investing, retirement planning and protection, she has developed several areas of specialist expertise.
As an affiliated member of STEP, Ruth is well qualified to assist trustees in adhering to their duties of investments under the Trustee Act 2000. Combining investment planning and the practical aspects of administering trust investments, trustees receive a fully comprehensive plan when considering the investment of trust funds.
Ruth is also an accredited Later Life Adviser after achieving membership of the society of Later Life Advisers (SOLLA) in October 2010 and going on to become a member of the Advisory Board.  SOLLA aims to assist consumers to find quality and trusted financial advisers involved in the older client market by promoting the benefits of working with financial advisers who have achieved the Later Life Adviser Accreditation.
In a constantly changing industry landscape, Ruth enjoys a challenge, most recently successfully managing a team integration to Craven Street Wealth who she finds vibrant and unique in their combined experience in using their expertise to work alongside other professional services firms. Her role as Head of Legal Relationships enables her to exercise her high level of expertise and experience alongside legal professionals for both the benefit of their clients and them in providing structured CPD and support.
Ruth feels strongly that to be trusted with client's finances is a privilege that must be earnt – something she imparts to those she entering, or newer to the financial services industry she mentors.
Working alongside and supporting legal services professionals
Later life planning including retirement income, inheritance tax and care fees funding
Fellow of the Personal Finance Society (FPFS)
Chartered Financial Planner (APFS)
Investment Management Certificate (IMC)
Accredited Later Life Adviser (SOLLA)
SOLLA Retirement Advice Standard
Affiliated member of STEP
Personally
Ruth enjoys the arts, particularly music and theatre as well as peaceful walks with her two beautiful Vizsla dogs.
Working with a lot of vulnerable clients and their representatives means Ruth sees first-hand how much of an issue loneliness in later life can be and something she is keen to raise awareness of.
Ruth in the spotlight
People would describe me as…
Caring, efficient, hardworking and highly experienced
Contact us
Get in touch today to discover how we may be able to assist you.